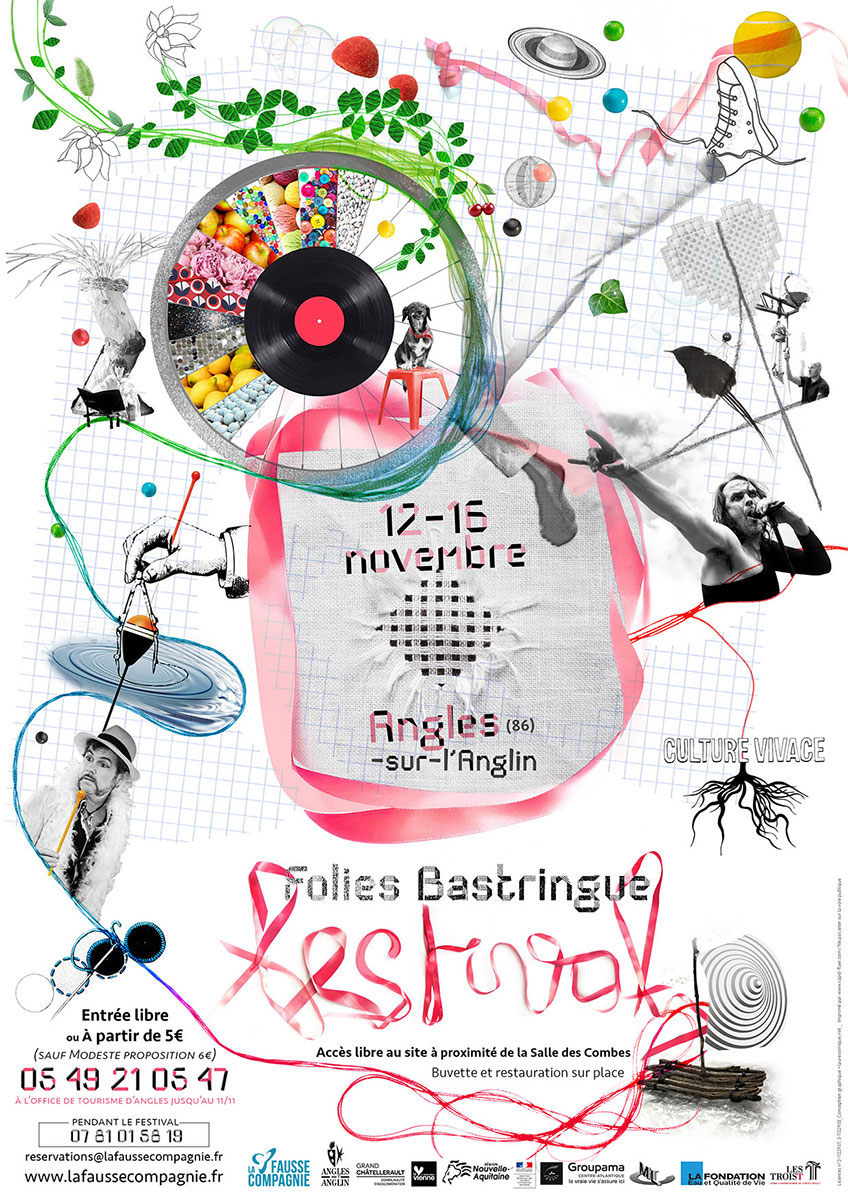 The last edition of the festival took place in Angles-sur-l'Anglin in november 2019.
The program of 2019 edition is available here
There is a new edition every two years in a new village.
After a long covid time, we are very pleased and exited to announce the good piece of news !
The next edition will take place in november 2022, Monday 14th — Saturday 20th in Chenevelles.
If you want more information or want to participate, please send us an email : pourdevrai@lafaussecompagnie.fr
Have a look at the slideshows below to get an idea of what it's like !
Folies Bastringue Festival 2017 in Leigné-les-Bois
♦Consulter le programme de cette 4e édition

Folies Bastringue Festival in Coussay-les-Bois