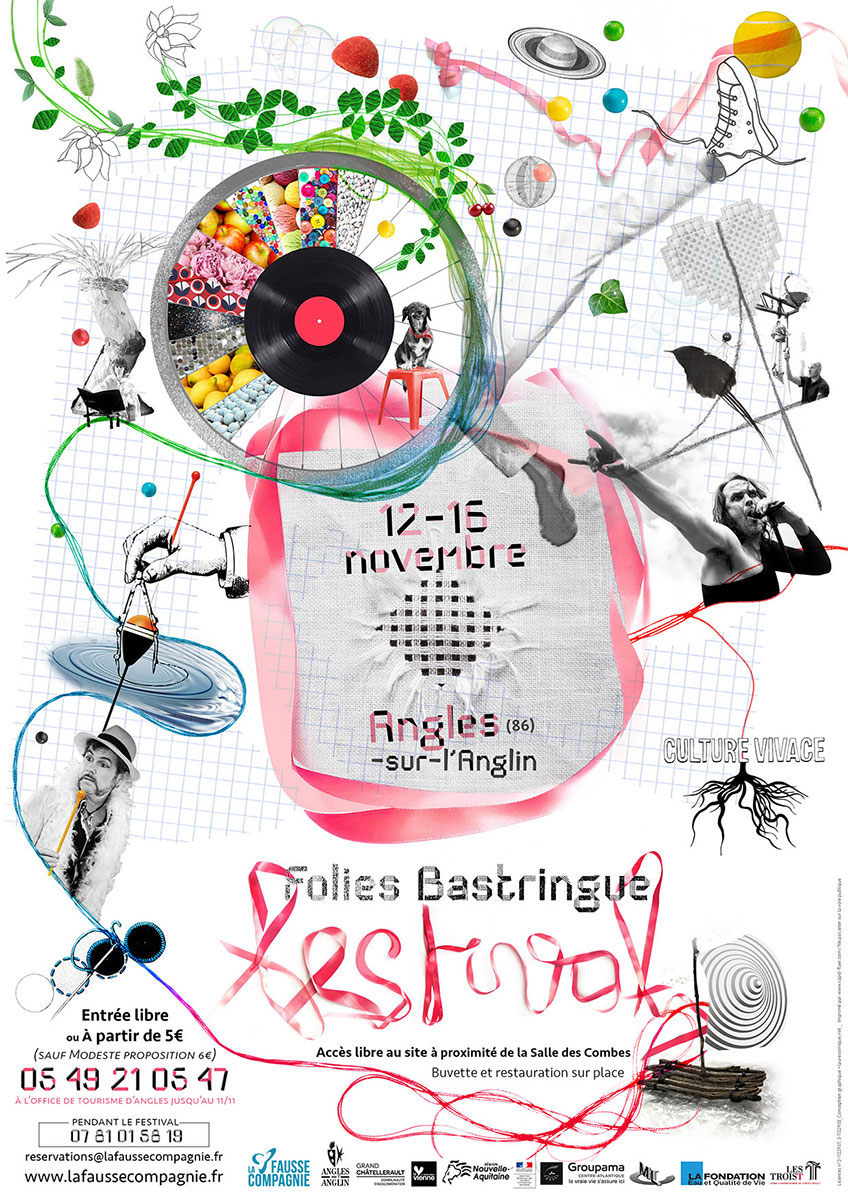 The last edition of the festival took place in Angles-sur-l'Anglin in november 2019.
The program of 2019 edition is available here
There is a new edition every two years in a new village.
Special Covid invited itself in 2020 and we have not yet met the inhabitants of the next village as we usually do.
The next edition is supposed to take place in november 2019 in Chenevelles.
If you want more information or want to participate, please send us an email : pourdevrai@lafaussecompagnie.fr
Have a look at the slideshows below to get an idea of what it's like !
Folies Bastringue Festival 2017 in Leigné-les-Bois
♦Consulter le programme de cette 4e édition

Folies Bastringue Festival in Coussay-les-Bois